"We hired Dan because we have 2 business websites that had a lot of issues that needed to be resolved in order for us to have a good online presence. We knew that we were losing traffic so Dan corrected alot of the issues and now both of our websites have increased traffic which in turn has created an increase in the leads we receive. Dan was also able to show us that we are doing really well in comparison to our competition since he took over the SEO. You can also count on him to get back to you in a timely manner and answer any questions you have in a way that you can understand it –as SEO can be quite technical. He goes the extra mile and we really appreciated it."
"My company has been working with Dan Moses and his company Click Thru Marketing for a few months now and the results are amazing! It's definitely worth the money to have someone educated in the field do the work for you, we've gotten so much more business in the past few months from Google than ever before. Mostly our clients were referrals and people are finding up on Google because of Dan's SEO magic. I'm very pleased, and highly recommend 100,000%"
"We hired Dan to handle the SEO side of our website and were thoroughly pleased with his performance. From the outset, Dan was clear concerning the services that he would be providing us and was quick to perform all tasks promised. The results of his efforts were immediately noticed as we quickly climbed the rankings via online search engines. Dan responds promptly to email and phone messages, is a clear communicator, and is very good at what he does. I would highly recommend him to anyone in need of SEO services."
"I was introduced to Dan through a mutual friend. After Talking with Dan about how to improve my Company's online presents, I felt very good about his knowledge and capability. I have been working with Dan and Click Thru Marketing for a little over 5 months and have seen significant results in website traffic and rankings. He is always very responsive to my questions and really explains what his end goal is. I would recommend Dan to anyone seeking a great online presence for their business."
Digital Marketing
1# Roofing Company in Bend, OR
Deschutes Roofing & Insulation is a family and veteran-owned company. When we started working with Deschutes Roofing they were barely a year old and had just started to position themselves in Central Oregon. Today they are the #1 Roofing Company with over 6 roofing crews and have grown an insulation aspect to their business as well. We've never seen an owner so driven to be successful and grow a business well into the 10s of millions of dollars. We currently run their digital marketing campaigns which consists of multiple blogs, constant SEO improvements, and a $55k PPC ad budget consisting of numerous search and display campaigns. We're proud to say we're currently tracking 244 Top 3 listing keywords and adding to the list monthly.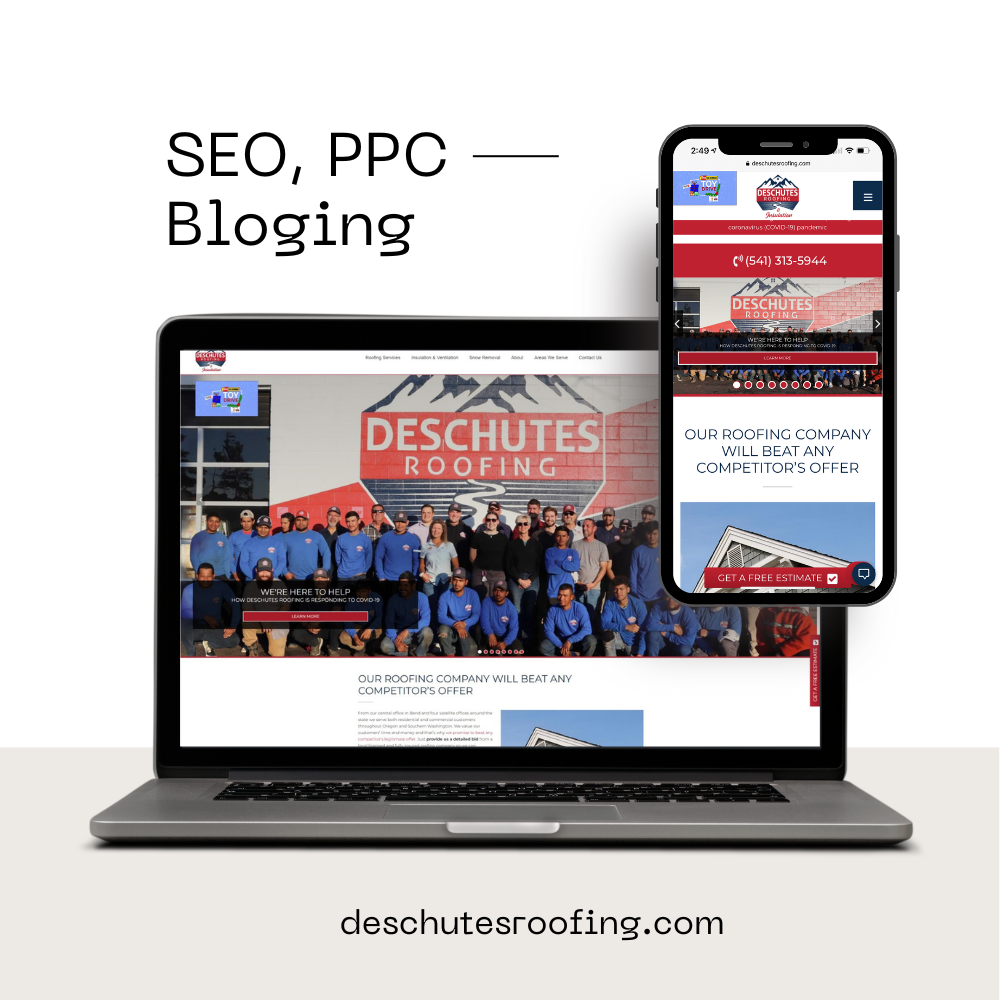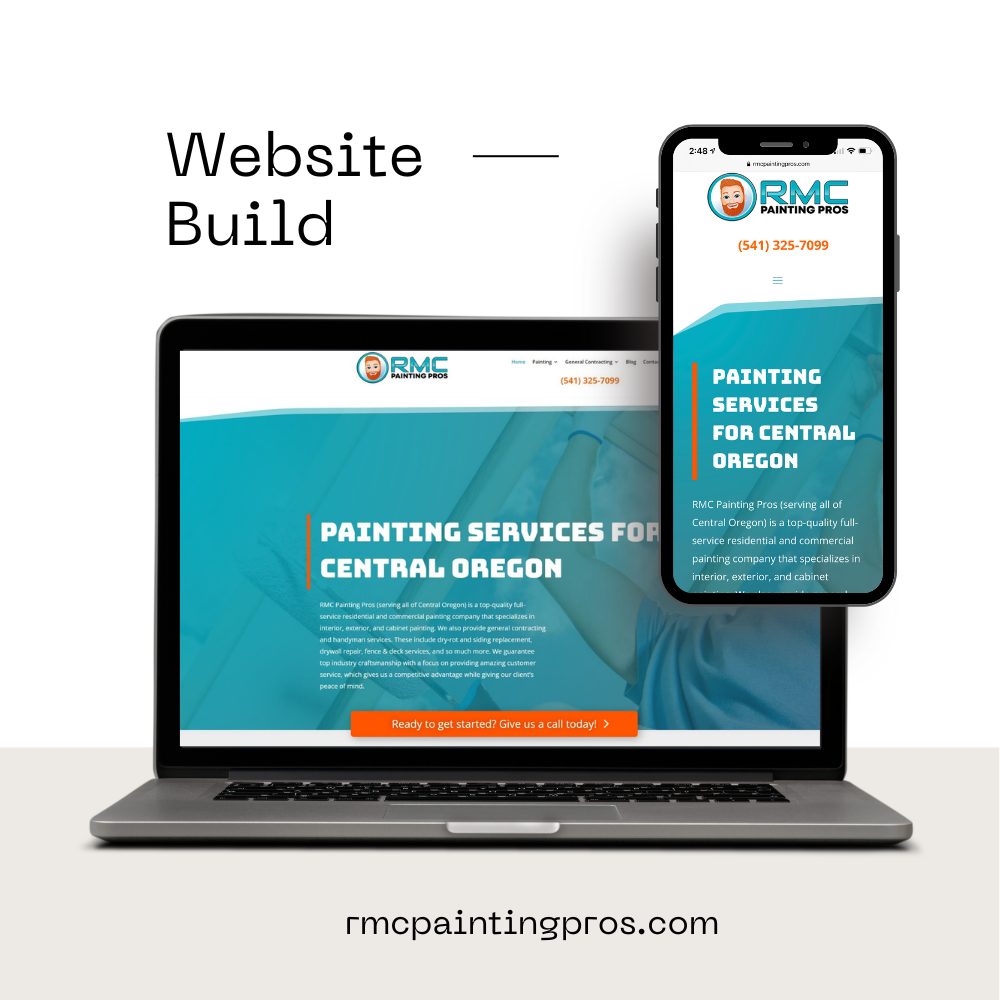 Website Build
RMC Painting Pros
RMC Painting Pros is a top-quality full-service residential and commercial painting company specializing in interior, exterior, and cabinet painting. Ryan reached out to us in August of 2021 and needed a website, logo, business cards, yard signs, and a complete digital marketing package. We've greatly enjoyed the process from branding his image, to designing his website and building his presence online. It wasn't long before Ryan hired us again to build out the remodeling side of his business. We ended up creating 2 websites with over 10 pages each and currently provide monthly blogging, SEO, monthly reporting, and run his PPC campaigns which generate dozens of leads each and every month!
"Where do I start?? I have worked with Dan over the last several years and he has been absolutely amazing. His calm demeanor and patience with a novice like myself in all things SEO were unbelievable. Dan handled all of our SEO, PPC, Blogging, and Website edits and was pretty much always available at a moment's notice to handle whatever it was that we threw at him. His knowledge and understanding of SEO and his relationships with Google have proved to be invaluable. Dan tutored me when he didn't have to and listened to all of my stupid questions without batting an eye and made me feel like part of the process. I am forever grateful to Dan for all of his hard work and dedication to whatever the task at hand may be. Thank you, Dan!!!"
GET STARTED TODAY!
Need a quote on a redesign or a new project? Complete this form to reach out to our team.